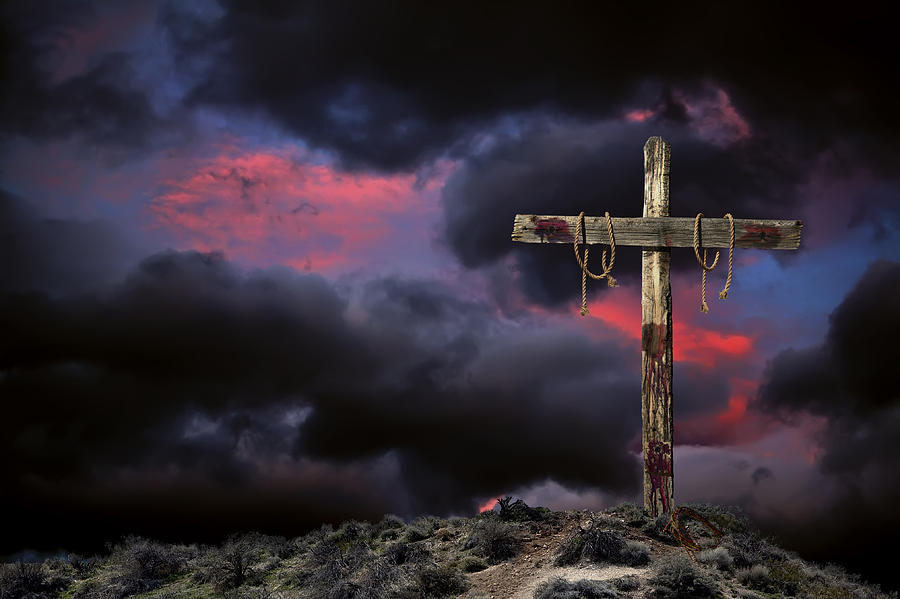 by Andrew Stephens-Rennie
We hate them.
You know, those people who deny the resurrection. Those people who see the story of Jesus' rising as mere metaphor, who refuse to accept that Jesus, that word made flesh, that god-man, could rise from the dead if he wanted to.
If God is God, we say, then you'd be crazy not to have faith in God's power to raise the dead.
But let's step back. Not too far, just a couple of days. Let's step back to that Horrid Good Friday – you know, the one we gloss over because we think we know the end to the story. We know how it all turns out, so we don't need to really think about how awful that day, those intervening days were. We don't have to think about them, because we've read the final chapter, and we've got a good sense of the epilogue.
I hate it.
I hate that for so long I denied the death of Jesus. In the way I acted, in the way I wished everyone a Happy Easter when it was not, in fact Easter. Jesus was still on his march to the scaffold, on his way towards Calvary, and I was having none of it.
It's funny that we get so bent-out-of-shape when it comes to folks who have a hard time with a literal resurrection. All the more ridiculous for those of us who deny, or at least underplay the pain, the devastation the terror of that Horrid Good Friday and Holy Saturday.
It's two, maybe three days of the year, and we can't even live in the tension between death and resurrection.
Such a denial is surely its own infidelity.
Perhaps, as a way to make up for lost time, I've lived the past few years of my life stuck in the Saturday between Good Friday and Easter Sunday. Perhaps it's God telling me something, asking me something, demanding to know whether I will remain faithful even in the midst of the uncertain. Even without the promise of resurrection, will I remain faithful?
I want to say that the answer is yes. I want to say that the answer is that I will follow Jesus as much in his death as I would in his life. I don't want to turn like Peter. I don't want to be one of the ones who gave up.
Not to get too far ahead of myself, but I also want to say that I would follow Jesus as much in his death as in his life and resurrection.
But the life of the disciples, their reaction, their inability to keep watch on Saturday, the doomed, depressed, shrinking group of friends whose hopes were smeared, crushed, obliterated by the events of Good Friday. I get that. I get them. I get that it would be easy to look at Jesus' death from the perspective of Friday or Saturday and give up. I get that without the promise of a triumphal victory and a rising from the grave, such things would be hard.
And I want, I want desperately to live into Easter. I'm just not sure if my season of Easter Saturday is over yet. I'm not sure if I've wrestled enough with my own motivations for following Jesus. I'm not yet sure if I would remain faithful on that Saturday wedged between death and resurrection.
And what about you? Stuck in the events of Friday, and the unknowing of Saturday, how would you respond?
There were no conclusions to jump to back then, except that it was over. There were some who remained steadfast and others who drifted away. Who am I in this story, and who are you?